Resources for Brookfield Residents
---
2020 Election Information
Ways to Vote in this November's election:
Election Day is Tuesday, Nov. 3, 2020. If you are registered to vote in Fairfax County, you have 3 options to vote. Each is described further.
1. Vote absentee by mail
2. In-person early voting
3. In-person on Election Day at your polling place
Use this link to register, check registration status, find your polling place, or apply to vote Absentee by mail: https://vote.elections.virginia.gov/VoterInformation.
Absentee Voting.

Laws passed in 2020 allow absentee voting without a specific reason, which is extremely helpful to those being mindful of COVID-19 health risks. To vote absentee, you must apply by mail. Ballots available as soon as 9/18/2020.

NOTE: Don't be fooled. Unsolicited absentee ballots were sent out from "The Center for Voter Information" which included an incorrect return address. Throw them out. Official ballots come from Fairfax County Office of Elections, with a Fairfax County seal as part of the return address (12000 Government Center Parkway, Suite 322, Fairfax, VA 22035.) and the "Official Election Mail Authorized by the U. S. Postal Service" logo.

In-Person Early Voting.

Starting Friday, September 18, 2020 and running through Halloween (Saturday, Oct 31st, 2020), registered voters can vote early in person.

Cast your ballots at the Fairfax County Government Center at 12000 Government Center Parkway, Fairfax, VA 22035, in conference rooms 2 and 3. Hours as follow:

Sep 18th to Oct 13, 2020: 8:00 a.m. to 4:30 p.m. Monday to Friday.
Oct 14th to Oct 31, 2020: 8:00 a.m. to 7:00 p.m. Monday to Friday; 9:00 a.m. to 5 p.m. Saturday

Additional in-person early voting locations will open on Oct 14th. See schedule or get directions: https://www.fairfaxcounty.gov/elections/absentee-locations/fairfax-county-government-center

In-Person Voting on Nov 2 at your Polling Place. Like always, you can appear in person at your polling place. Polls are open from 6am to 7pm.

Most (not all!) Brookfield residents are in precinct 902, and vote at Brookfield Elementary School, 4200 Lees Corner Road, Chantilly, VA 20151. If that's where you voted before, it has not changed. If there is any doubt, CHECK YOUR POLLING PLACE at https://vote.elections.virginia.gov/VoterInformation/Lookup/polling.

To vote in person (early or on election day), you need to prove your current mailing address.

You no longer need to present a state-issued photo ID.
You may choose to use a government-issued photo ID such as a driver license or non-operators license, passport, or passport card.
You can also present a voter registration card, bank statement, paycheck, or government document showing your name and address.

For more information (or to validate this information), see https://www.fairfaxcounty.gov/news2/three-ways-to-vote-in-the-2020-presidential-elect.
Go to top.
---
Suicide Hotline phone numbers
Need help? Call or text the Suicide Hotline:
Call (703) 527-4077, or just 988.
You can also text 85511!
Go to top.
---
COVID-19 Resources
Get information about the novel Coronavirus-2019 (COVID-19). Read in plain English about the pandemic. Much of this information includes links to official sources.
Go to top.
---
Snow Plowing Info in Fairfax County
Read about snow removal from the Virginia Department of Transportation (VDOT) Snow Removal website.
Includes information about:
How the county prioritizes snow removal
Your responsibility to clear snow and ice from public walkways
Proper storage of salt and sand
how to contact VDOT
Go to top.
---
Stimulus Payments Now on Debit Cards
Double-check that junk mail before you throw it out!
[TL;DR - If you are eligible but have not yet received a stimulus payment from the IRS, check your mail carefully...]
Note: This information applies to eligible US citizens who have not yet received a stimulus payment in 2020. (To read about who is eligible, see www.irs.gov.)
According to NBC News (see article) and Forbes (see article), people are accidentally throwing out their stimulus payments because they look like junk mail.
Starting the week of May 18, 2020, the Treasury Department and the IRS started sending out Economic Impact Payments (EIP, or "stimulus payments") in regular white envelopes that could be confused for junk mail.
Close to 4 million people will be getting their stimulus payments in the form of prepaid debit cards. The debit cards come in a plain white envelope. The return address is from Omaha, Nebraska (not IRS, US Treasury, etc.).
To help taxpayers identify the cards, the IRS said in a FAQ that they will bear the Visa logo and are issued by MetaBank. A letter included with each card explains that the enclosed card is the Economic Impact Payment Card. (More information is available at eipcard.com.)
If you have received such a debit card, be aware of the following limitations and fees:
The card can be used for free.
Note that some optional services can incur fees.
There is a $2 out-of-network withdrawal fee for withdrawals made after the first withdrawal.
There is a 25 cent fee for a balance inquiry.
There is a $5 fee for more than one in-person withdrawal at a bank teller.
There is a $7.50 fee for reissuing a lost or stolen card (+$17 for priority shipping)
No more than $1,000 can be withdrawn from an ATM in one day.
One way toi avoid all fees is to set up an account on the eipcard.com website and transfer the funds to your bank account in one transaction.
Card recipients who need to have a paper check generated instead can call customer service at 1-800-240-8100 and request that a "Money Network Check" be mailed. After it arrives, fill out the date, the dollar amount and the payee, and call again to have the check activated.
This article was adapted from an NBC article by Ben Popken and a Forbes article by Jim Wang.
Go to top.
---
File a Complaint in Fairfax County
If you have a complaint about fire safety, health, zoning, property maintenance, land use/construction code violations or permitted solid waste collection, you can file a compliant online in just minutes using FIDO (the Fairfax Inspections Database Online).
You can leave your contact information, or file the complaint anonymously. File a complaint.
Other tasks you can accomplish using the main page of the FIDO database include applying for or viewing permits; scheduing inspections; browsing properties in the county; check county elevator information; search through county complaints; or pay building permit fees.
Go to top.
---
Emergency Preparedness
Download the Fairfax County Community Emergency Response Guide (CERG) in English (PDF) | Spanish (PDF) | Korean (PDF) | Arabic (PDF) | Mandarin (PDF) | Vietnamese (PDF).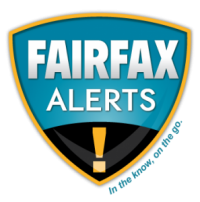 Sign up for Fairfax Alerts at https://www.fairfaxcounty.gov/alerts to receive free emergency alerts by email, cell phone, or text. You can customize the alerts you receive.
---
Trash Contractors
In our neighborhood, trash collection, recycling, and yard waste service is the responsibility of each individual homeowner or renter.
As a courtesy to our neighbors, the Friends of Brookfield is including the list of local trash contactors that service our neighborhood.
The Friends of Brookfield does not necessarily endorse these companies nor speak for their quality, value, or policies.
If you know of other companies that service our neighborhood, please notify us by email and we can include that company in this list.
We recognize that the typical trash trucks weigh between 20 and 32 tons, which wear heavily on the roads in their routs, and that most use fossil fuels. The fewer trucks on our streets daily, the less the environmental impact. Of course this has to be balanced with cost, which is managed in part by healthy competition.
---
Safety tips about carbon monoxide in your home
Thanks to Patricia Sarmiento of PublicHealthcorps.org for the following information volunteer about safety tips related to carbon monoxide.
Did you know that on average, nearly 440 people die from carbon monoxide (CO) poisoning every year? And that's just in the United States.
I've seen a lot in the news lately about the legal side of CO poisoning, but I wanted to make sure people had access to an even more important aspect: safety and prevention. I put together some resources that I really think could help save some lives.
The dangers of CO poisoning are real, so it's important to have the facts.
---
Gas Pipeline Information
The Brookfield neighborhood has gas pipelines traversing through much of our neighborhood. These pipelines are managed by a company called Williams.
Call Before You Dig
If you plan to dig or excavate on your property for any reason (planting a tree, installing a fence, etc.), you are required by law to call 811 at least 48 to 72 hours prior to beginning work, to ensure you do not interfere with a pipeline, utility, or otherwise endganger yourselves and the public. You can also call 1-800-552-7001.
Contacting Williams
You can reach the Williams company using the following information:
National Pipeline Mapping System (NPMS)
The Department of Transportation (DOT) offers a web-based mapping application to the general public to view information about pipelines for gas and hazardous liquids.
For more information, visit https://www.npms.phmsa.dot.gov/ and click links for the Public Map Viewer.
Following is a screenshot of the satellite view of Fairfax County from that system: